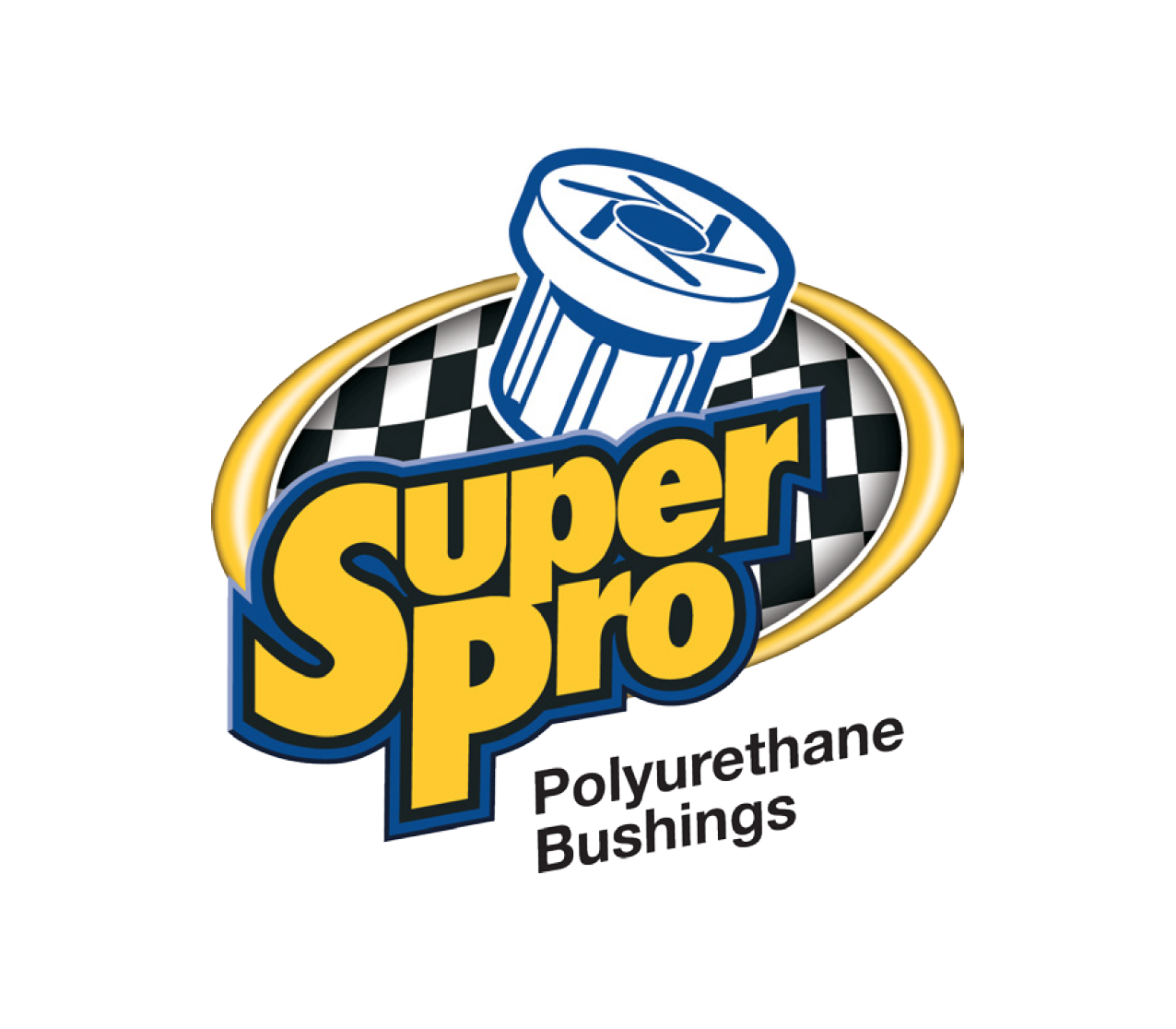 We innovate
Super-pro have been at the forefront of bushings manufacture since the introduction of polyurethane into the aftermarket suspension industry in the early 80's. The base material used by SuperPro is a polyurethane elastomer; a class of "Thermosetting" synthetic polymer that involves the reaction of various types of isocyanate resins with curing agents, to give an extremely durable material with the best features of rubber and plastic. SuperPro bushings can be used in strut bars, radius rods and trailing arm locations, which will improve the road holding, handling and tyre wear of any passenger car or 4WD. This is possible because SuperPro products achieve consistent tyre-to-road-alignment, particularly under braking and cornering loads. In many cases there is little or no effect on NVH, thanks to careful design by our R & D technicians.
Our technology: Driven by dedicated R & D
SuperPro polyurethane suspension bushes are not copies of the OE rubber components. They are specially developed from the ground-up to take advantage of this material's unique properties. Polyurethane bushes by SuperPro are unique as they are the only polyurethane products fully backed by a professional research and development program with many years of hands-on experience in the automotive suspension industry.
SuperPro R & D includes rigorous testing in the lab, on the street and on the track. SuperPro innovates with the latest technology in polyurethane & suspension design to give our customers the best possible suspension and chassis solutions.
Experience with leading automotive manufacturers
Innovations that are tested in the most extreme conditions; from Antarctica to the Sahara
Flexible, state-of-the-art manufacturing facilities underpin superior quality
Find Out More